Today I've scored a guest post from Emmanuel who runs Eat Like Pinoy which is about Weird Filipino Food. Emmanuel is going to chat about the weird and bizarre Filipino dishes and cuisine from around the country that you may – or may not be – tempted to try out if you visit!
He lives in the Philippines so he knows his weird food!
Here it is! This article about weird Filipino food is great and I'm almost tempted to try some of it…
Weird Filipino Food And Dishes To Chow Down In The Philippines!
The Philippines is not that big of a country, but when we talk about food, then, the list goes on! The country has some of the best dishes in the world, be it pork or chicken dishes and other interesting delicacies.
However, did you know that there is some weird Filipino that looks odd to foreigners and even to the locals but once tasted, any one will get hooked on it?
Luckily, I have listed down some of the best but weird Pinoy dishes any one, especially foreign tourists, like you must try and that will surely make you Eat Like Pinoy!
Read on below about some of the weird Filipino food you can try!
#1 Isaw ng Manok
Isaw ng Manok or chicken intestine is abundant in the Philippines. Sure you know that Pinoys are fond of Chicken dishes, and what better way to maximize the chicken than by making a dish from its intestine?
Usually, it is skewered, grilled and sold as street food and because of that, it is found in most streets in the Philippines. Basically, it is sold in the afternoon up to late night. Because of its weirdness, it is eaten as 'Pulutan' (an appetiser) or drinking session's side dish and it's dipped in a spicy and sour mixture of vinegar, a little salt, onions and red chillies.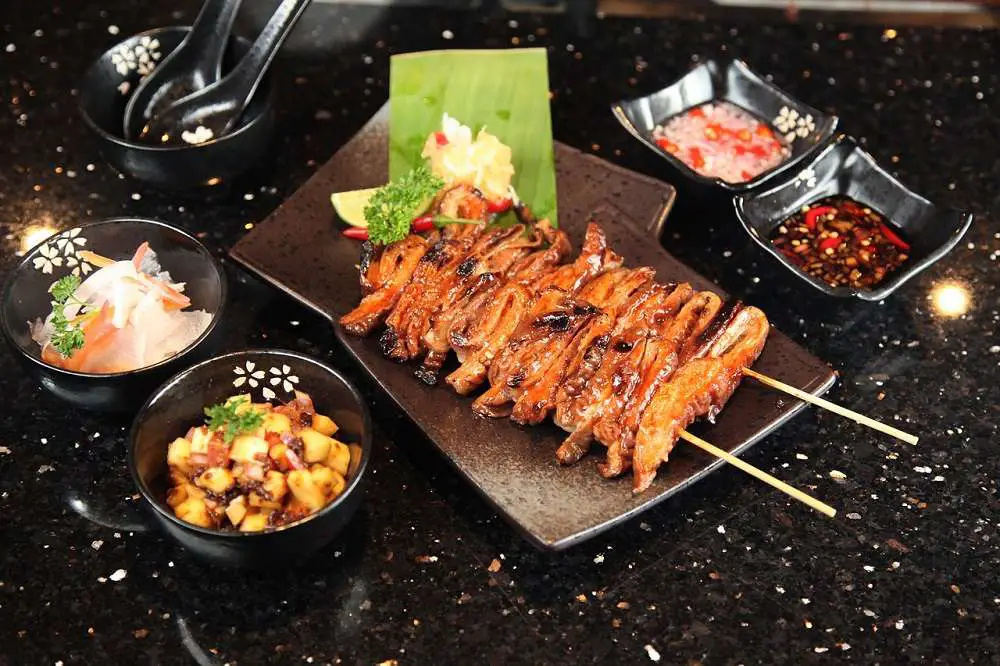 Nowadays, there are other ways to cook chicken intestine. There's Adobong Isaw, which is cooked similar to Chicken Adobo but with just intestine and no other meat.
Then there's this Tortang Isaw or chicken intestine omelette. However, whatever way you want to cook it, make sure that you remove chicken waste or manure inside its intestine as that's what makes it distasteful. 
#2 Chicken Blood/ Betamax
Again, it is another weird Filipino food chicken product. Before, it was neglected and would always be put in the waste bin, but because of Pinoys creative, out of the box and adventurous minds and palates, cooked chicken blood was born. Just like chicken intestine, it is sold in streets in the Philippines.
You might be asking whether its texture is still blood-like or not, so to make it clear, its texture is almost similar to a luncheon meat, and it's made possible through its process of cooking. Then, it is cut into cubes and skewered. Lastly, it is grilled for 8-10 minutes. It's best dipped in vinegar with lots of onions and chillies. 
While this can be eaten alone as a Pulutan again or a side dish in any drinking session, it can also be added to various Pinoy food, like Lugaw or Pinoy Porridge.
#3 Balut
Balut is a boiled developing egg embryo of a duck. Usually, it is sold at night by a vendor on his bicycle. It is believed to be rich in protein and good for organ health and hormonal activity and contains healthy fatty acid. It is eaten from the shell; sip the broth inside it before you eat the egg.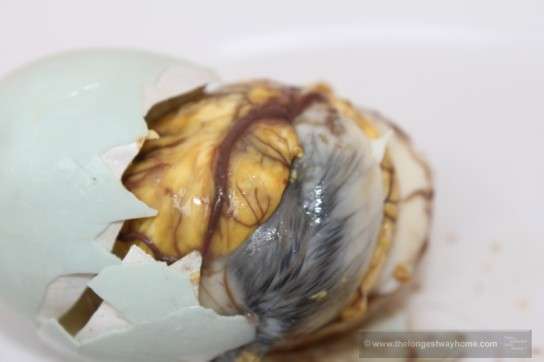 It is weird as there is usually an undeveloped duck inside it that you can eat or throw away, but for a more Pinoy experience, better eat the baby duck inside it. Usually, it is paired with ice cold beer.
Then, there's a mixture of salt, vinegar and onion for the dip, or you can have vinegar with onion and salt on separate saucers.
#4 Proben
We are having a street food galore now. This is another dish/food found in the streets of the Philippines. Proben or proven is made of chicken digestive system's organ part, Proventriculus, which is also the reason behind its name Proben or Proven.
It is breaded using cornstarch and deep fried for a crispy texture, making it somehow similar to chicken meat pops but the inside texture of it is kind of rubbery. You can dip it in vinegar with onions and chilies or in sweet sour sauce.
#5 Dinuguan or Pork Blood Stew
This is always on the list of the weirdest Pinoy dishes. If there's chicken blood skewered that is not bloody like in texture, then Dinuguan just lives up to its nature as pork blood. Imagine eating a stew that is made of Pork Blood, that is sort of a vampire thing, isn't it?
While this is made of blood, the taste is quite different as this one is sour and savoury because of the vinegar and other added spices, so there is no bad after taste from the blood. It is usually paired with Pinoy steamed rice cake or Putong Puti. 
#6 Tinolang Palaka or Frog Soup
Tinolang Palaka is the weird and exotic version of Tinolang Manok or Chicken Soup, and the only obvious difference is the meat used, which is Palaka or frog.
A lot of Pinoys believe that Frog can be a substitute for Chicken. Frog, however, has that moist meat and soft bones, but it's close to that of chicken in terms of the taste. However, while this is a must try, there are very limited restaurants that offer this.
#7 Chicharon Bulaklak
Pinoy men are fond of weird side dishes for their beer, so Chicharon is always in a man's chilled afternoon or night menu. This time, instead of pork rinds, it uses parts of a pig's intestine, which is ruffle fat that looks like a flower and that's where the name came from.
Flower in Tagalog is Bulaklak – thus Chicharon Bulaklak or deep-fried pig's ruffle fats. It's crispy and best eaten with a spicy and sour dip. 
#8 Bopis
While Pinoys are so used to eating this dish, many foreigners still find it odd. This is made basically of pig innards such as lungs and heart. They are minced and cooked together with onions, radish, tomatoes, carrots and garlic.
It's seasoned with pepper and salt, and vinegar is added for the sour flavour and to rid the dish of the bad aftertaste. Then, there's the stew dish made of innards. If you think of the dish alone, it's quite hard to eat, but believe me, when you partner it with hot steamed rice with spicy fish sauce as the dip, it will be an amazing Filipino dining experience!
Final Words About Filipino Food
These are just some of the weird but not to yikes to eat pinoy delicacies. Some are side dishes but all can be main viands if you want. If you happen to visit the Philippines, do not leave the country without trying the delicious and quirky Pinoy food and dishes.
Want more weird Filipino Food? Check out the cornflake coated fish,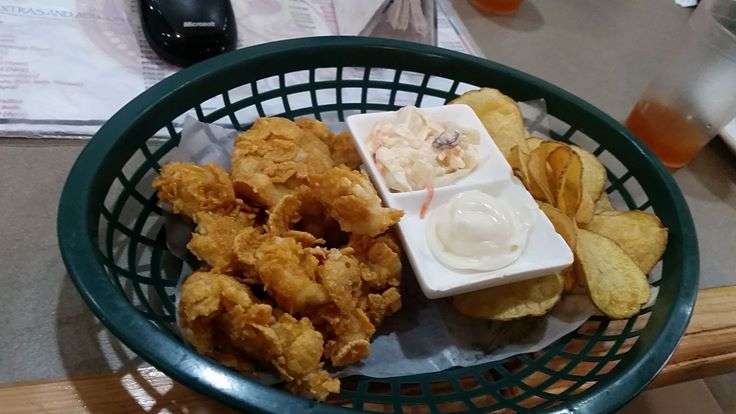 and Spam Jam!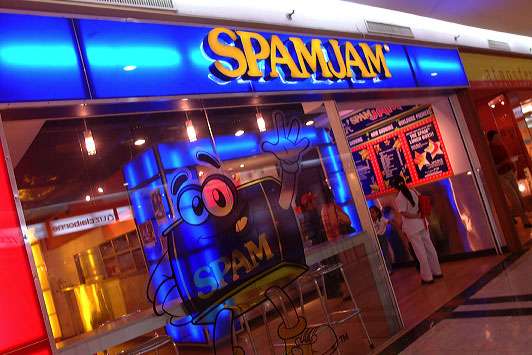 If you're planning a trip soon, check out my best travel insurance tips, and get a quote on some Backpacker Travel Insurance.