It's almost like a rite of passage for people who escape the dull and mundane corporate life to become a 'location independent travel blogger' to inevitably end up in Thailand to live like a king on a measly salary that's earned from a few Google ads that have been clicked on their website (unlike fashion bloggers like myself…).
That's because even on an income that would be below the poverty level at home, with the exchange rate, Thailand becomes an extremely attractive place to base yourself for a while.
Good food, plus reasonable internet access to post those selfies all day!
Don't worry, I'm just taking the piss out of travel bloggers again. If you want to have more of a laugh at theirs (and my) expense, check out my other silly posts on travel blogger jokes (and there's part 2 as well), and my tongue in cheek remark about them sponging the world's free internet as much as possible by always searching out for the nearest Wi-Fi password.
That's right, you'll find them scurrying around somewhere here….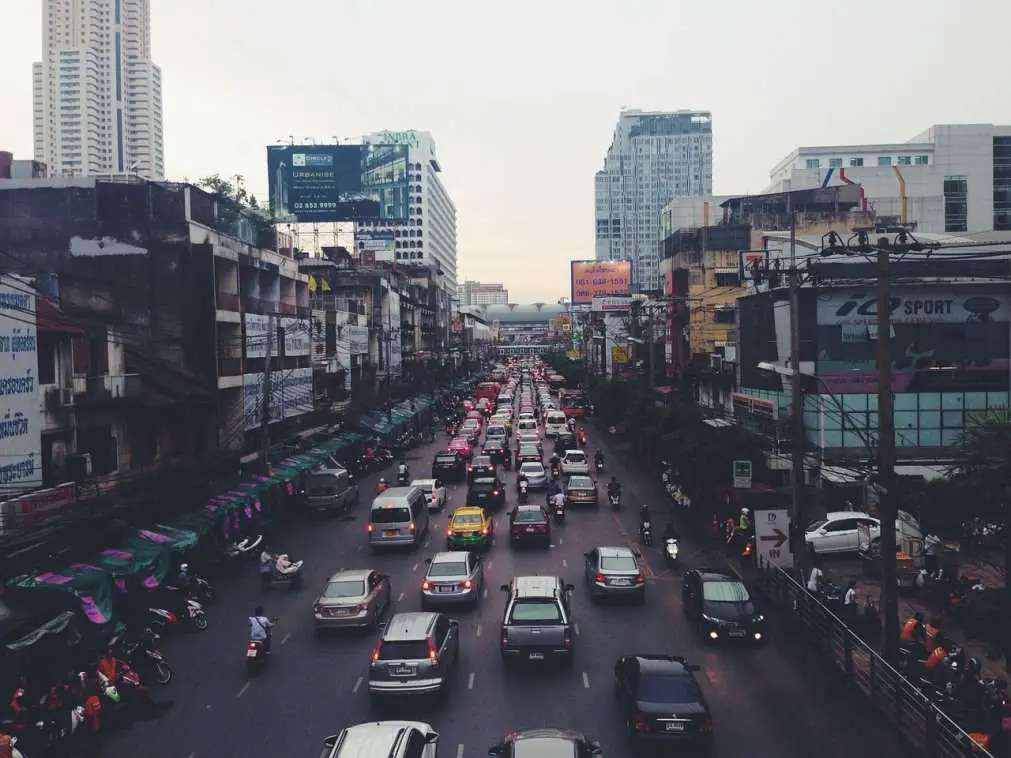 The thing is, these digital nomads will inevitably end up hiring (or maybe even buying) a scooter for a while to get around Thailand. It's a great way to get around plus you can get among the nooks and crannies to really explore the place deeply, and possibly get yourself lost to have some great (and maybe some not so great) experiences along the way.
Having said that, scooters are pretty much the main form of transport around Thailand and Asia, and this mode of transport has ended up in many posts which I call my 'masters of transport and logistics'. This is where the engineering capacity of the scooter is greatly exceeded by the load that it carries.
Some great example include:
Admittedly, whilst riding a scooter around on your travels is a lot of fun (I've done it before in Zanzibar, East Africa – where Vespas go to heaven), these bits of motorised transport are a travel insurer's worst nightmare. Just ask a flight nurse who has done many a medical repatriation!
Here's a great tip you should take extremely seriously – check your travel insurance policy very, very carefully (check out this page on Backpacker Travel Insurance here!) to see if claims arising from scooter or motorbike accidents are covered. If it isn't, pay the extra premium to make sure you're covered. These things are a high risk, and as we all know, an insurer's best customers are the ones that pay for a policy and don't claim!
I'll tell you why – here is a great comment made from one of my mates who has travelled around Thailand and south east Asia extensively. He's pretty good at observations, especially the ones that are as obvious as dog's testicles! (that's Australian slang for 'very obvious'!)
Scooter Hire in Thailand – The Absolute Reality
This guy is a straight shooter so I believe everything he says – plus I've seen this on a lesser scale.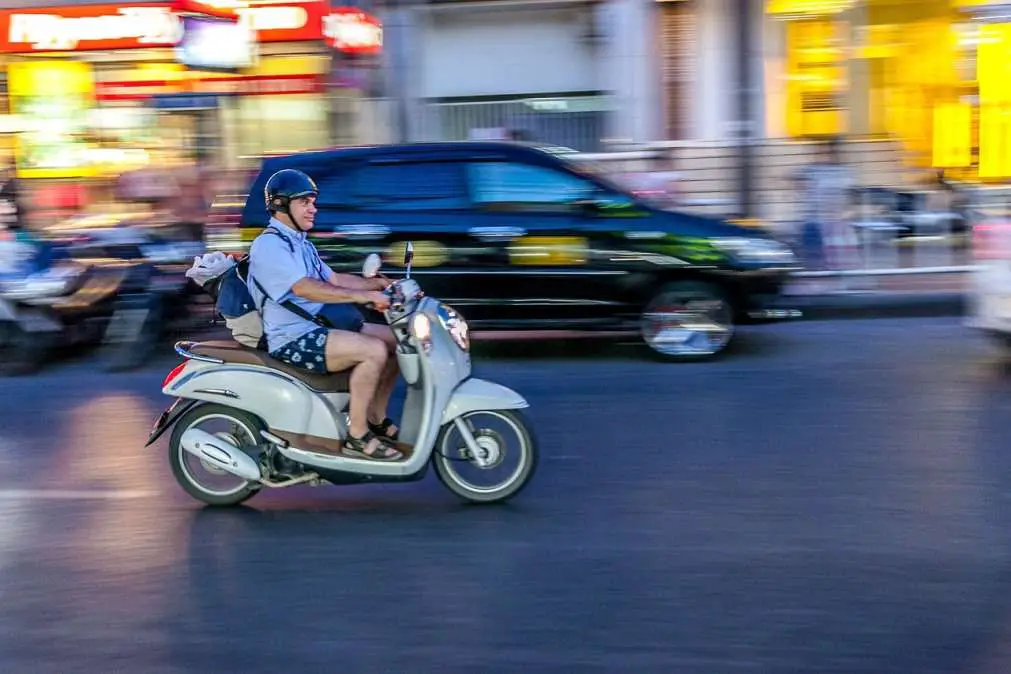 Anyway, this is what he said while he was visiting Pai, in Thailand!
Scooters, Farang Backpackers and Missing Skin.
'I have never seen so many people walking the streets with bandaged arms legs and other. I reckon almost 10% of the backpackers here have stacked their scooters and lost skin as a result. The local hospital is doing a roaring trade as are the scooter rental joints (repair extras).
Many have never ridden a motorbike before (the rental joints don't ask) and to make things worse many ride them when blind drunk at the end of the night. I saw a German get on one blind last night. I tried to stop him but he insisted he was fine. Saw same guy bandaged from head to toe this morning. What a surprise! :p'
There you go! Looks like some backpackers really should be up for a Darwin Award at some point of their travelling life. And I'm pretty sure that this won't be covered by their Backpacker Travel Insurance!
So don't say you haven't been warned!
Think twice before hiring that scooter in a third world country!
I'll be looking for cheap flight tickets, bus transport or travelling by train instead!
See more at adventure motorbikes, masters of transport and logistics, funny motorcycle photos, how to ride a bike with an ox, motorbike transport services in Vietnam, Motorbikes for kids, cow transport and the multipurpose scooter.