Here's one for the automotive buffs out there!
Ever get annoyed that your car is a lemon that doesn't last anywhere near as long as it should?
Or that maybe it breaks down just after your warranty has expired?
Well, cry and weep as you're about to to come across a vehicle that's been going for many decades – and still is that will put your set of wheels to shame!
I've come across a car that's over 75 years old! It's a World War 2 Jeep that's still running around in Munda, in the Solomon Islands!
Sounds like that when it's died, it's been brought back to life over and over again!
You'll appreciate this if you're interested in World War 2 History, as the Solomon Islands is chock full of it since it was the site of the Battle of Guadalcanal.
World War 2 Jeeps were built to last!
The Jeep isn't going to win any awards any time soon for it's luxurious interior. There's no stereo, airconditioning works when you stick your head out the side to take the wind in, and the seats look like you'll gain haemorrhoids in no time!
But hey, the simple things in life are often the best!
It's a pretty basic set up, but that means less things can go wrong with it!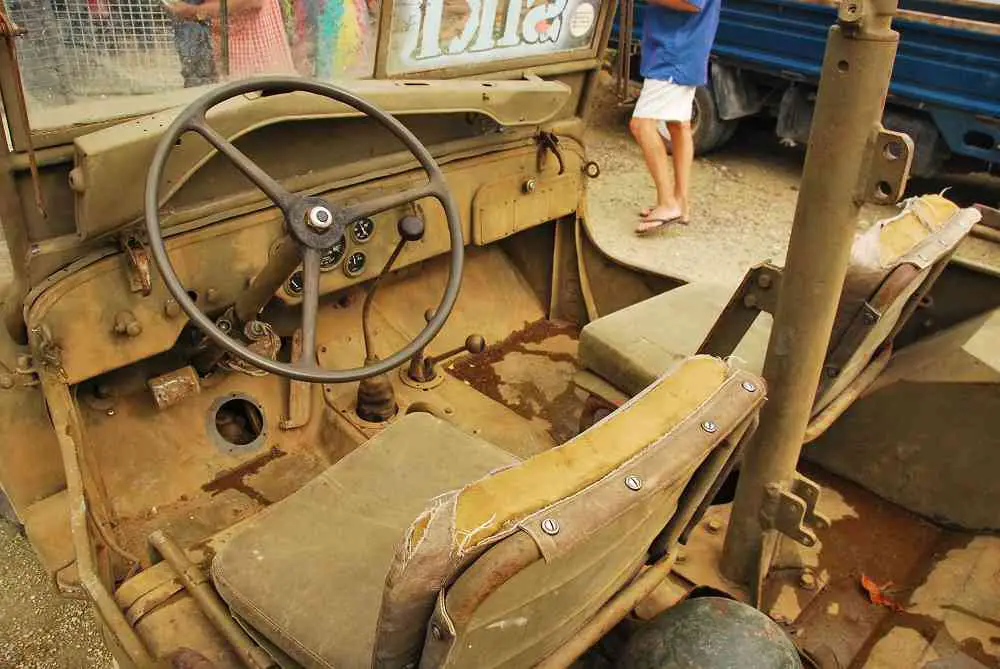 The Jeep was purpose built by the Americans to be tough, rugged and withstand almost anything to transport people and a payload across war zones – there were over 600,000 of them built and they obviously did their job very well!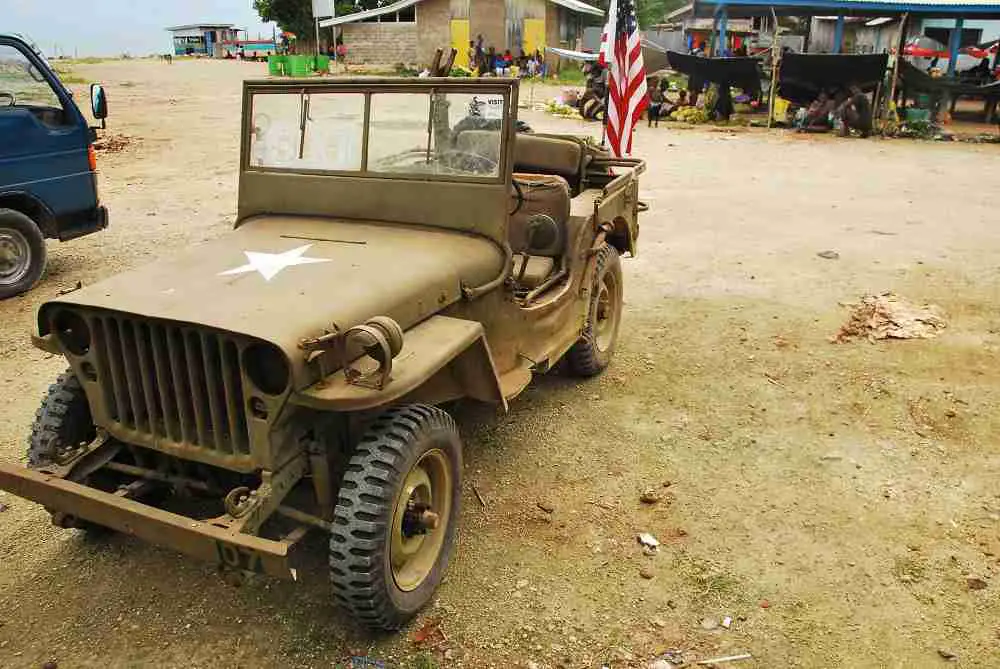 You'd definitely notice them in the old TV series, M*A*S*H, where they were an iconic image in the opening credits.
After World War 2, most of them were left in a scrap heap to rust away, or some of the locals in various locations in Asia and the South Pacific took them on!
The Jeep also inspired the modern day public transport icon in the Philippines called the Jeepney!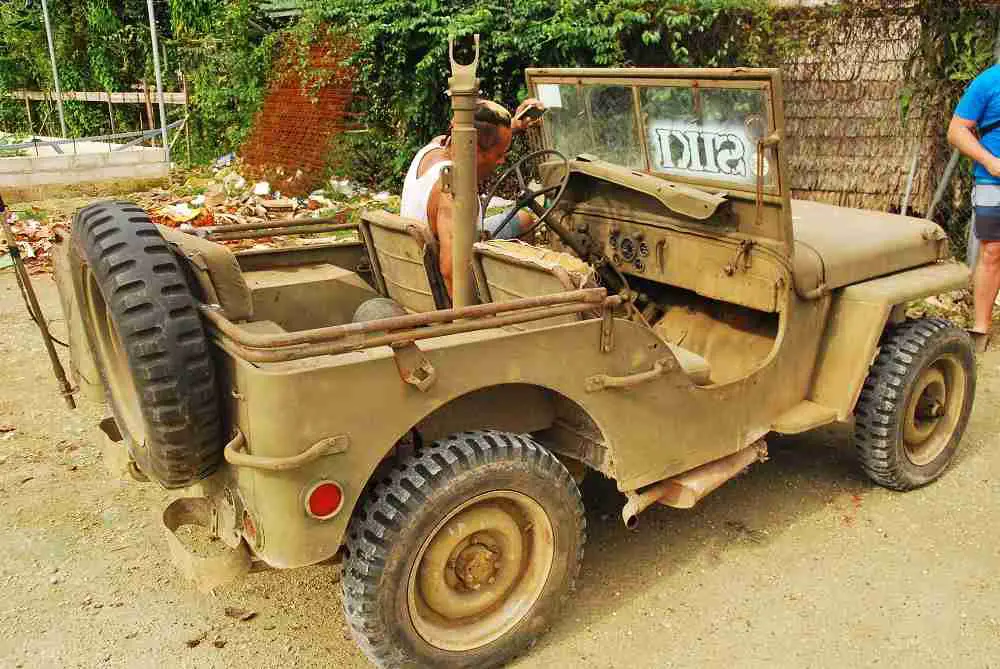 I chatted to the guy (pictured above) who runs this jeep around, and basically he's kept this one going by improvising parts whenever he can, or as a last resort, by importing them from Australia.
He also sticks an American flag in the back for the U.S. tourists who visit the Solomon Islands who love a little bit of nostalgia!
And of course, the photos!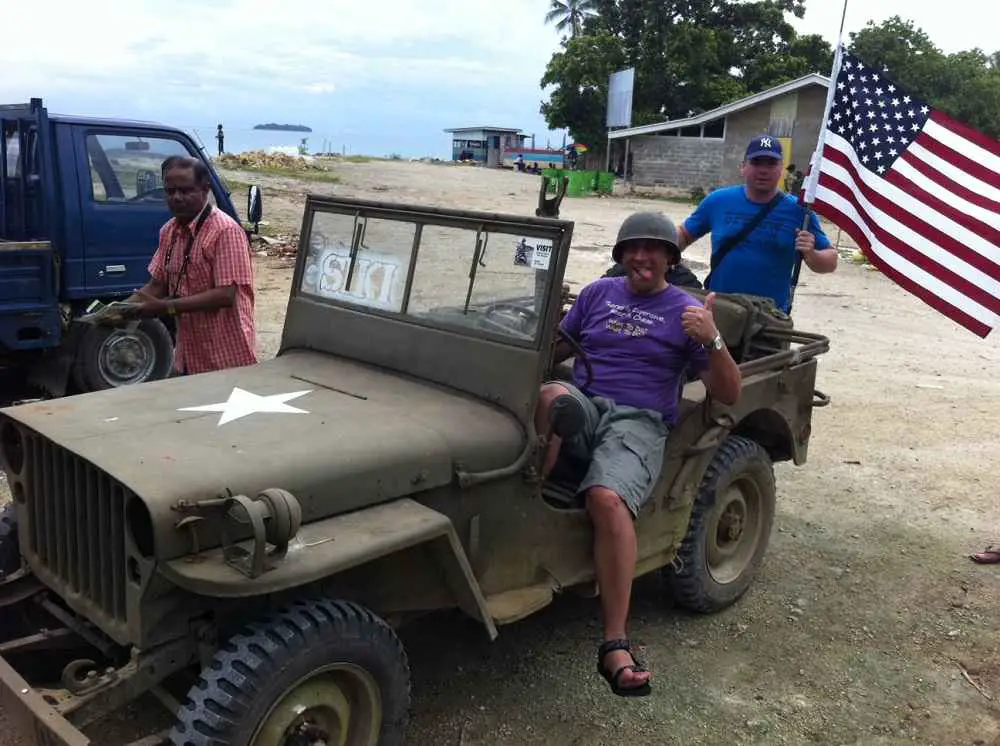 Yes, it was a bit weird to see one of these running around in the modern day Solomons, but it's worth a look if you see it in Munda!