Trophy Wife – Funny Nail Art Business Name!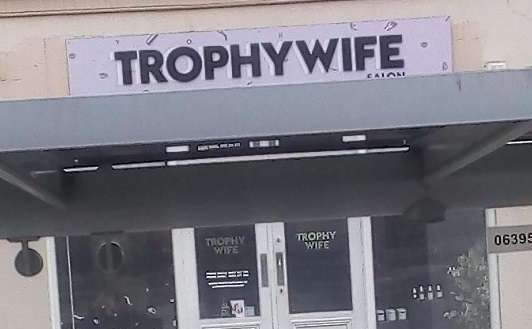 Yay, another business that doesn't take itself too seriously! It's a business I spotted called 'Trophy Wife'! This one specialises in Nail Art and Manicures and obviously the owner and staff like having a bit of a laugh at themselves and this particular slang term which can often be viewed as a tad derogatory.
This business name definitely gained my attention!
For those you are still learning a bit of Australian Slang or British Slang, a Trophy Wife is defined as a young, attractive woman who is often viewed as a status symbol for an older man.
Not exactly flattering, but slang terms usually arise for a reason!
I spotted this funny business name sign in the suburb of Richmond, in Melbourne, Australia when I was on a tram on the way back to the CBD and it had pulled up to a stop literally next to the sign.
If you go straight to the Trophy Wife website, I had a bit of a laugh when it said 'Why the name Trophy Wife? In this instance it is a tongue-in-cheek take on an out-dated social term we are politely taking aim at.'
Nothing wrong with that!
The Trophy Wife Nail Art Shop Front
Stands out like the proverbial, doesn't it!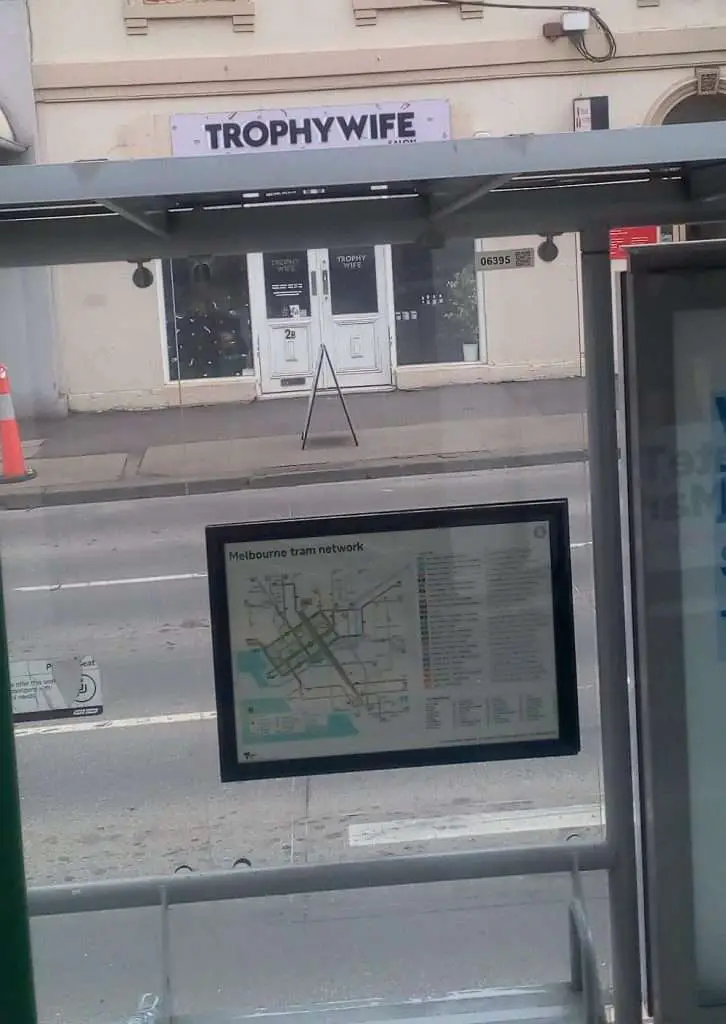 And judging by the followers of this business on Facebook and Instagram, this place seems to be pretty popular – that is, if you're not in the middle of a COVID-19 lockdown.
If you look at some of their designs, they're actually pretty good – and they're a good way to attract attention to your hands!
The Trophy Wife business name is in the same vein as other humourous titles, like as the Cut The Crap salon, the Electric Chair Barbershop, the Codfather fish and chip shop, the Trailer Trash trailers, and the Prawn Star seafood restaurant.
These days, you need to do whatever it takes to make your business stand out!