Las Vegas Casinos – World Architecture in One Place
Las Vegas is a bit of  a freak show that's sprouted out of the middle of the Nevada Desert, and there is no other place like it in the world. The Las Vegas Casinos there try to outdo each other with bigger, more elaborate casinos to try and draw in customers to blow all of their hard earned money in their tacky Casino halls!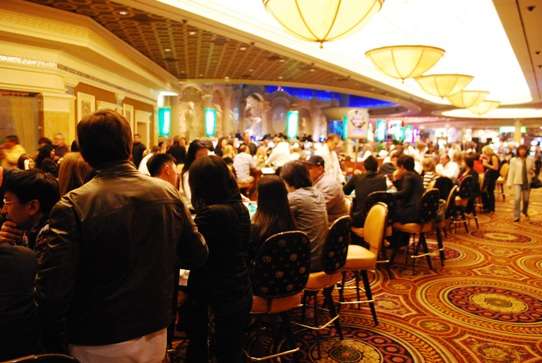 Las Vegas Casinos tend to follow the same internal design – ugly carpet that makes you look at the gambling machines, no clocks, no defined pathways, and you have to walk through the Casino to get to somewhere else within the building, even if you're located on the top floor!
But it's the exterior of the casino that makes Las Vegas unique.
One bizarre side effect of all of these Las Vegas Casino one-upmanship is that this scenario has led to Casino design that steals and copies the architecture from around the world.
Literally!
Las Vegas Casinos – In Pictures
You can walk down the Las Vegas Strip and go Round The World with each Las Vegas Casino you enter.
Let me explain!
You can start off in Venice – at the Venetian, complete with imitation Gondolas.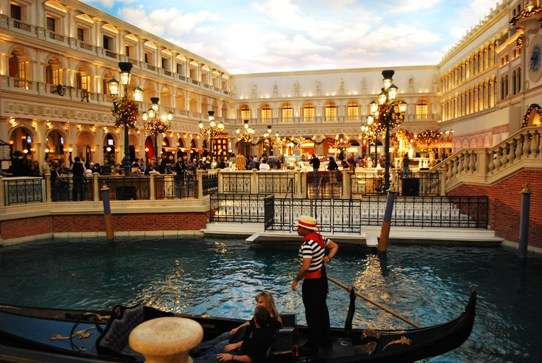 Walk into bustling Cairo at The Luxor Casino.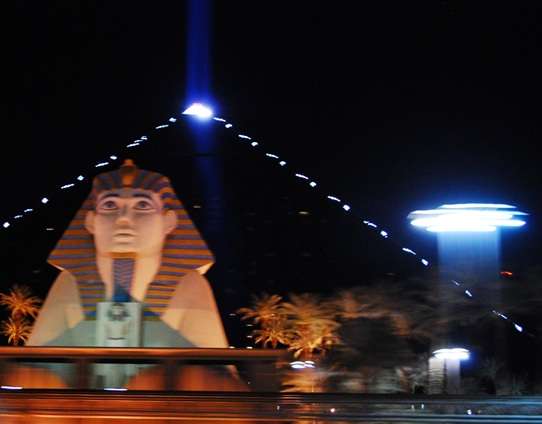 Head over to the Big Apple at New York, New York. All of New Yorks cliches are in one place, and walking distance from each other!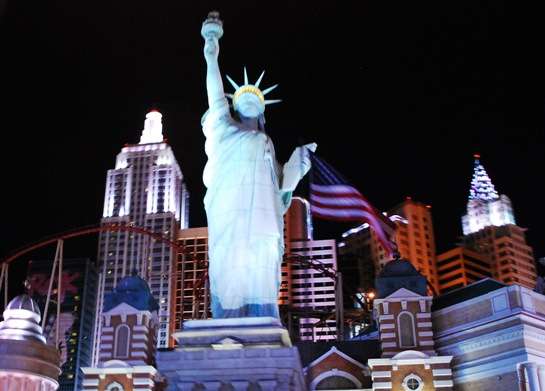 Head back to Roman Times at Caesar's Palace. It even has it's own Coliseum where concerts are held regularly.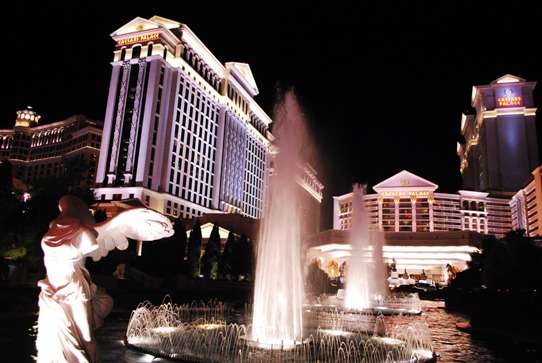 And finally end up in the 'Casino of Love', Paris, Las Vegas, complete with it's own Eiffel Tower.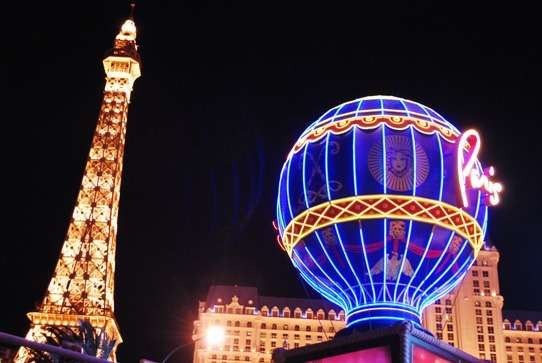 So why bother travelling to all of these World Famous cities when you can see them all in Las Vegas?
Crazy!
More Las Vegas Casino Stuff
You can find out more about Las Vegas Casinos at Take A Tour Of… Las Vegas and American Casino Guide 2011 Edition.