Marriage Photos – That Won't Make the Wedding Album
Love and Marriage, Love and Marriage, they go together like a horse and carriage… like some funny Marriage Photos…not! Not judging by this photo anyway!
On my last night of the Wales Trip, I ended up chatting to a Bride and Groom that had taken the plunge at this swank country house they had hired as part of their Wedding.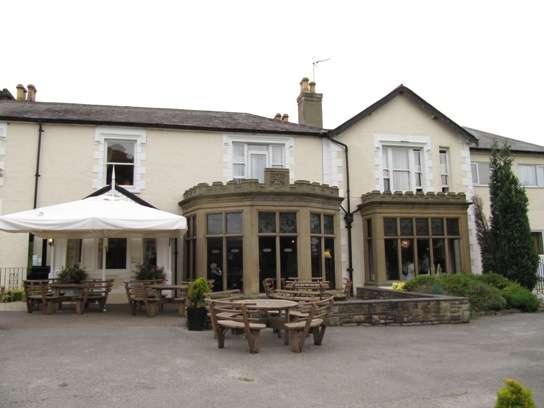 The Groom was looking a bit tipsy after a few beers, and I wondered why he bothered talking to a stranger like me, considering that the bride was falling asleep and probably wanting to consummate the whole thing. Actually, I think she was starting to look impatient for a while, and I diplomatically stopped the jibber jabber so the poor guy could sober up and maybe do what newly married couples are supposed to do after a big day of celebrations!
However, I think the poor guy took his drinking just a little bit too far. Sometime afterwards, one of the fellow travel bloggers I was hanging out with took a funny Wedding Pic in the hallway where I was staying!
Marriage Photo Fail
Check out this Funny Marriage Photo that won't make the Wedding Pics album. Lucky he didn't know us, otherwise we would have had this picture blown up to a large size and have it mounted for all of eternity!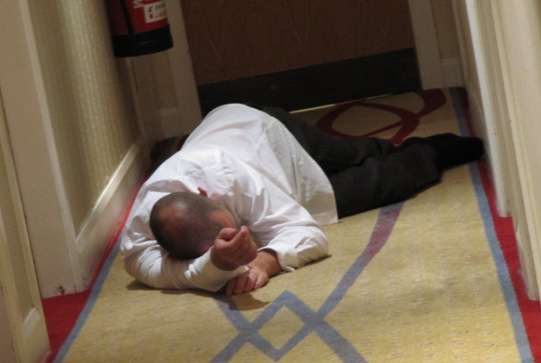 How embarrasing – we have a slang translation for this scenario, called 'brewer's droop'. Witnessing the bride and groom conversation the next morning might have been interesting. I would have loved to have been a fly on the wall then!
More Marriage Photo Stuff
Anyway, there's a tip on Marriage Photos – don't get so blind drunk that you collapse outside the marital room door!