If you're one of those overworked types who rely on a caffeine hit every couple of hours just to get through the day, then this article on Vietnamese Coffee Shops in Ho Chi Minh City, Vietnam, is for you!
Fun Fact: Vietnam is the world's second biggest coffee producer, right after Brazil. You'll see coffee for sale and coffee shops all over the place and while you're in Vietnam, it's definitely worth trying a few of the unique local brews.
Yes, large international coffee chains now operate in Vietnam, but there is a massive coffee culture that's been around for ages and let's say I probably wouldn't bother going to a familiar coffee shop. It's a bit like going to a fast food hamburger joint in Argentina when you can always chow down on the world's best steak in a family run joint.
But I came across a rather ornate coffee shop on a trip to Ho Chi Minh City – called the Ký Ức Cafe & Restaurant.
The French looking facade is below and invites you in to see what's behind – which is not like any coffee shop I've seen before!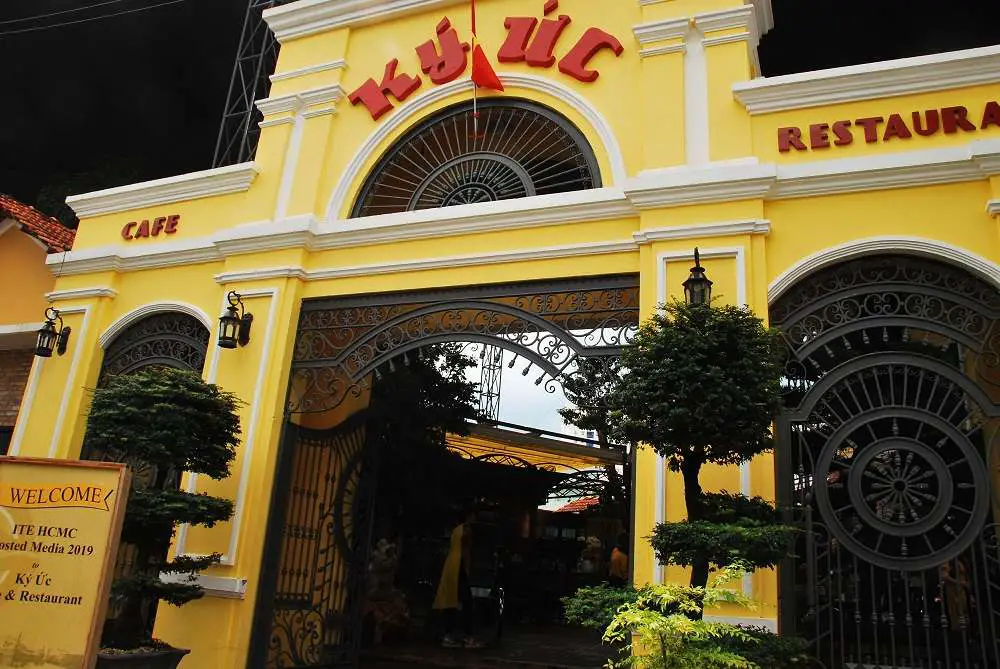 Let's say, it's rather ummm, elaborate! It's like a coffee shop on steroids!
First of all, is the courtyard as soon as you walk in the front gates. Great alfresco dining, but not so great when it's pissing down from a great height in the monsoon season, even though it's covered. It can rain horizontally sometimes!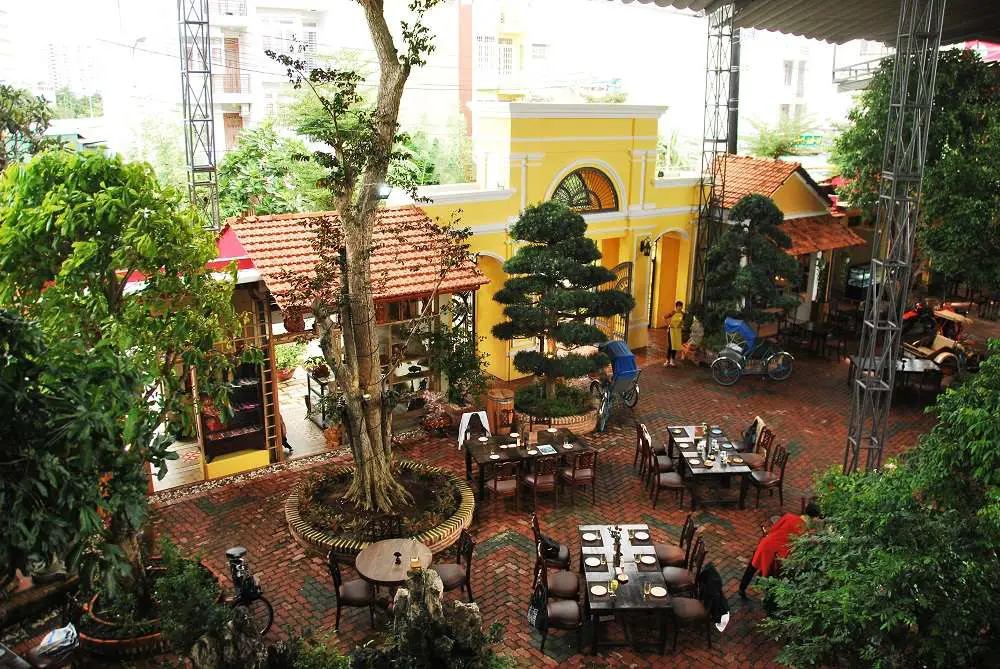 Look around, and you'll see a crazy collection of vintage cars and mopeds for decoration if you're the motoring type who likes that kind of thing.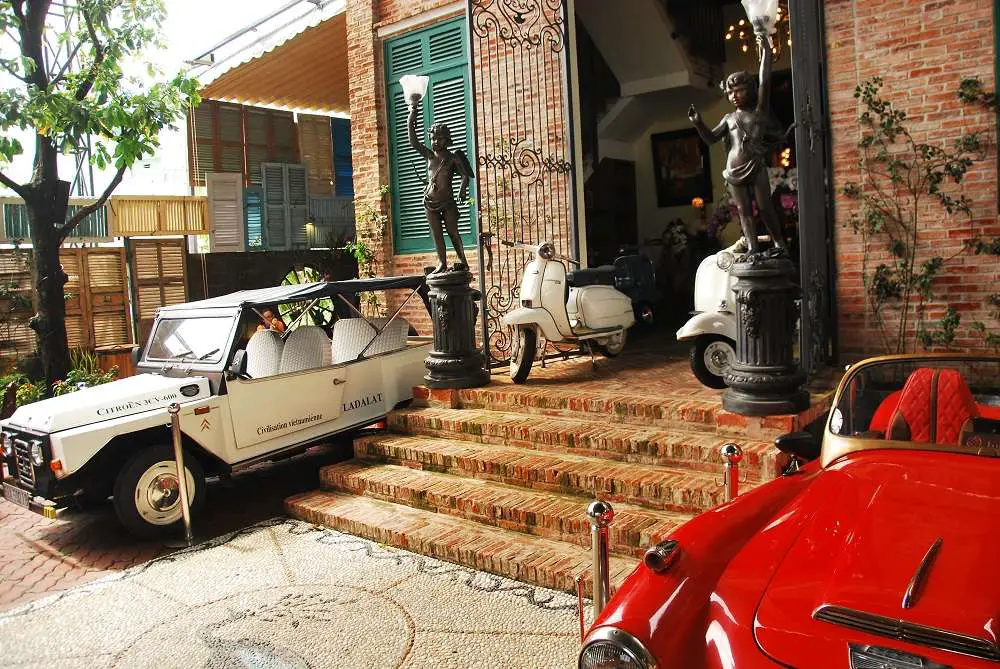 Vietnamese Coffee Shops – Over The Top!
But it doesn't matter if it's raining outside, there's always inside to chill out and chow down on some Vietnamese sweets.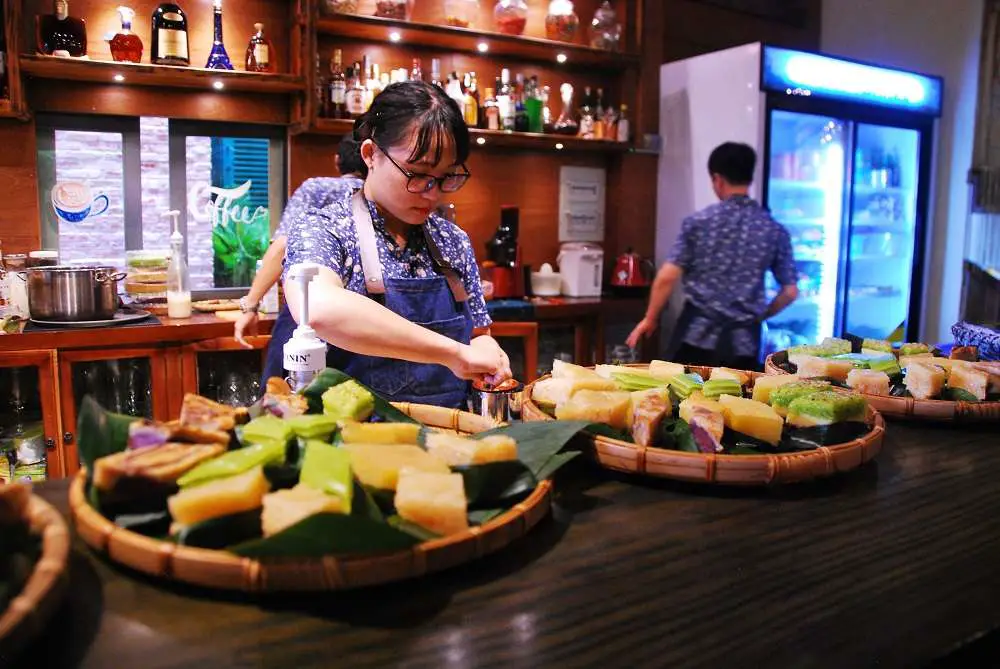 Or relax in one of many dining rooms where you can enjoy a coffee with a feed. This place is a like a labyrinth with all sorts of rooms decorated in different styles depending on what you want. Formal, or informal!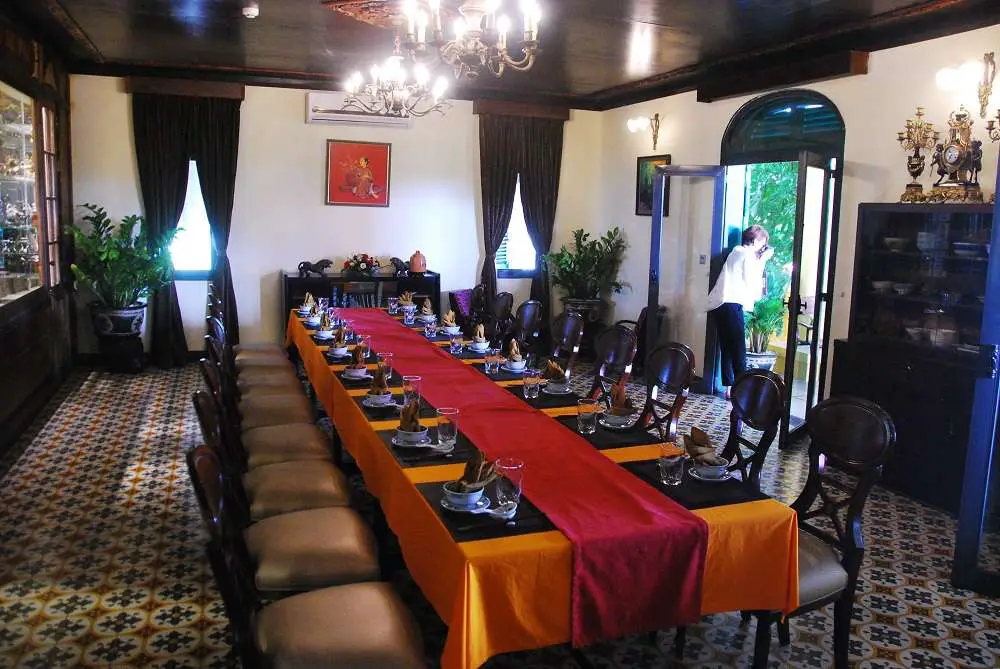 The place is also adorned with all sorts of memorabilia and gadgets from yesteryear that some of us might remember from their childhood, like this reel to reel audio system. Which looks like it should be housed in a museum!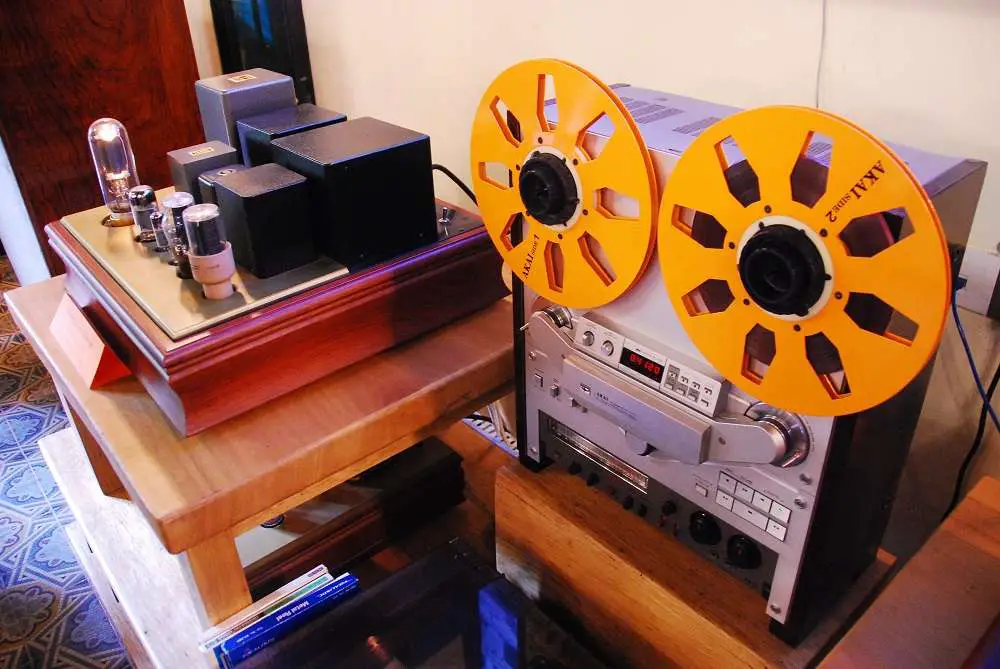 But what's really unusual – but cool at the same time – is a dedicated room full of scooters, motorbikes and mopeds which have made their way to two wheel heaven!
There are scooters here from the 1960s and they're all in really good condition, or in the process of becoming roadworthy. Not that you'll see me on one, I've seen the stats on motorbike accidents overseas so I'll stick to flying on rustbucket planes instead!
But of course, what's the coffee like?
Well Vietnamese drip filter coffee is strong, and sweet at the same time. You'll be presented with this gadget below where the coffee filters into a cup that contains sickly sweet condensed milk – the same that's used in Indonesia with Kacang, or shaved iced with beans. Once you mix these two opposing forces together, it just works so you'll experience a caffeine and sugar high at the same time!
Just remember to bring some insulin shots!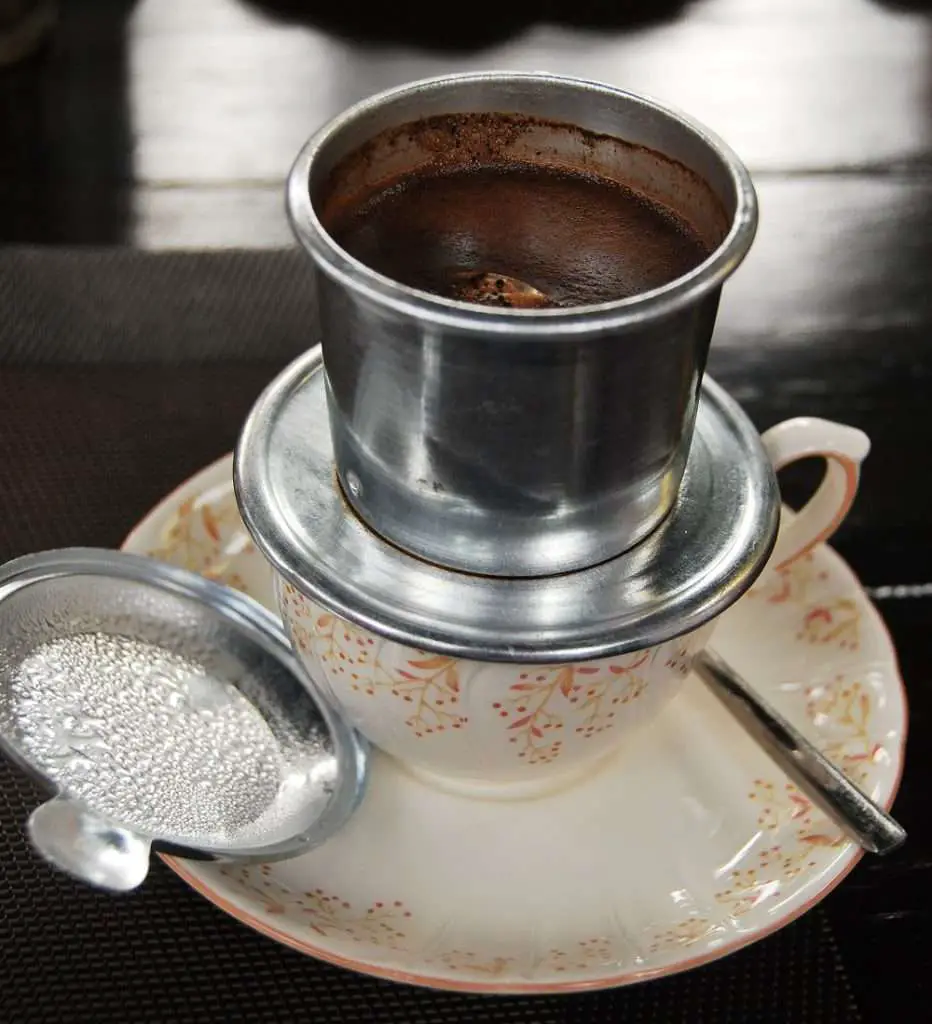 Served hot or cold, this stuff will have you staring at the ceilings all night!
You don't have to go to a flash place like this to experience Vietnamese coffee. Just like the food, any place on the street is a great place to get stuck into the local coffee culture and meet some locals at the same time.
Anyway, here's the location – here's to insomnia!
Still need a caffeine hit? Then check out:
If you're planning a trip soon, check out my best travel insurance tips, and get a quote on some Backpacker Travel Insurance.