Big Statues – The Large Captain James Cook!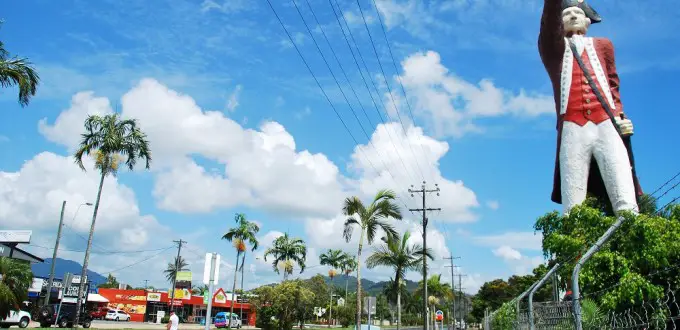 Here is another thing to add to the list of 'Big Things In Australia'.
It's the Big Captain James Cook! Ahoy there landlubbers!
As a quick history lesson, Captain Cook was an English explorer who sailed to all sorts of remote places around the world in the 1700s. He had the first recorded European contact with the eastern coastline of Australia and Hawaii.
When you're cruising into the city of Cairns in Far North Queensland from the airport, you are bound to see this massive statue along the side of the road, in Sheridan Street.
You can't miss it!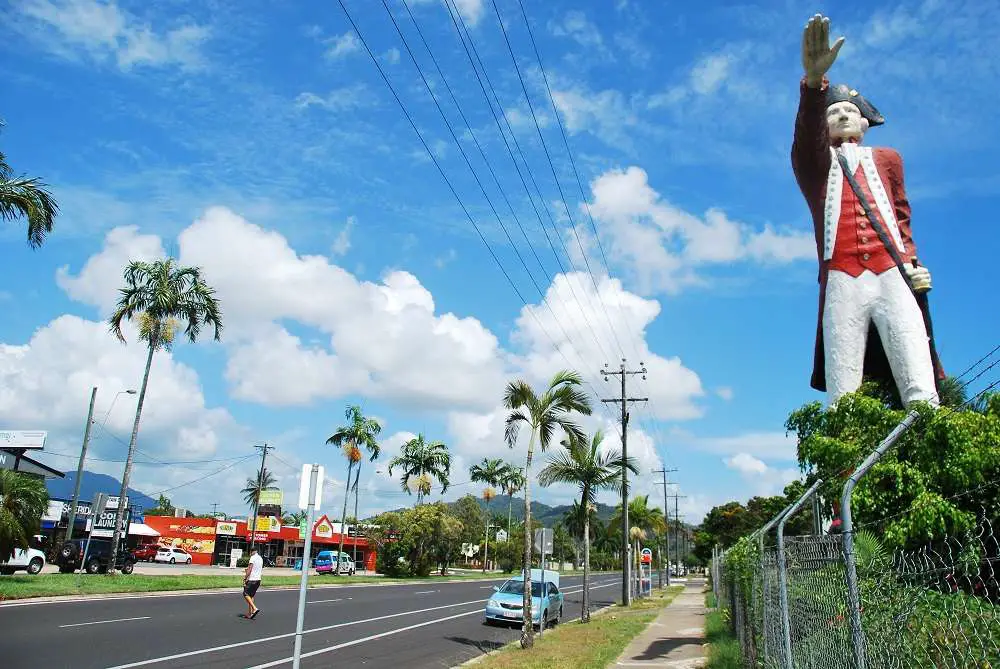 Yep, it sure sticks out like dog's balls, but the Big Captain Cook has been an icon of the place since the 1970s and it looks like it's not going to be torn down any time soon.
It was originally constructed to promote the Captain Cook Motel to entice travellers inside to stay a few nights – definitely an extreme example of travel advertising!
Say Hi To The Big Captain James Cook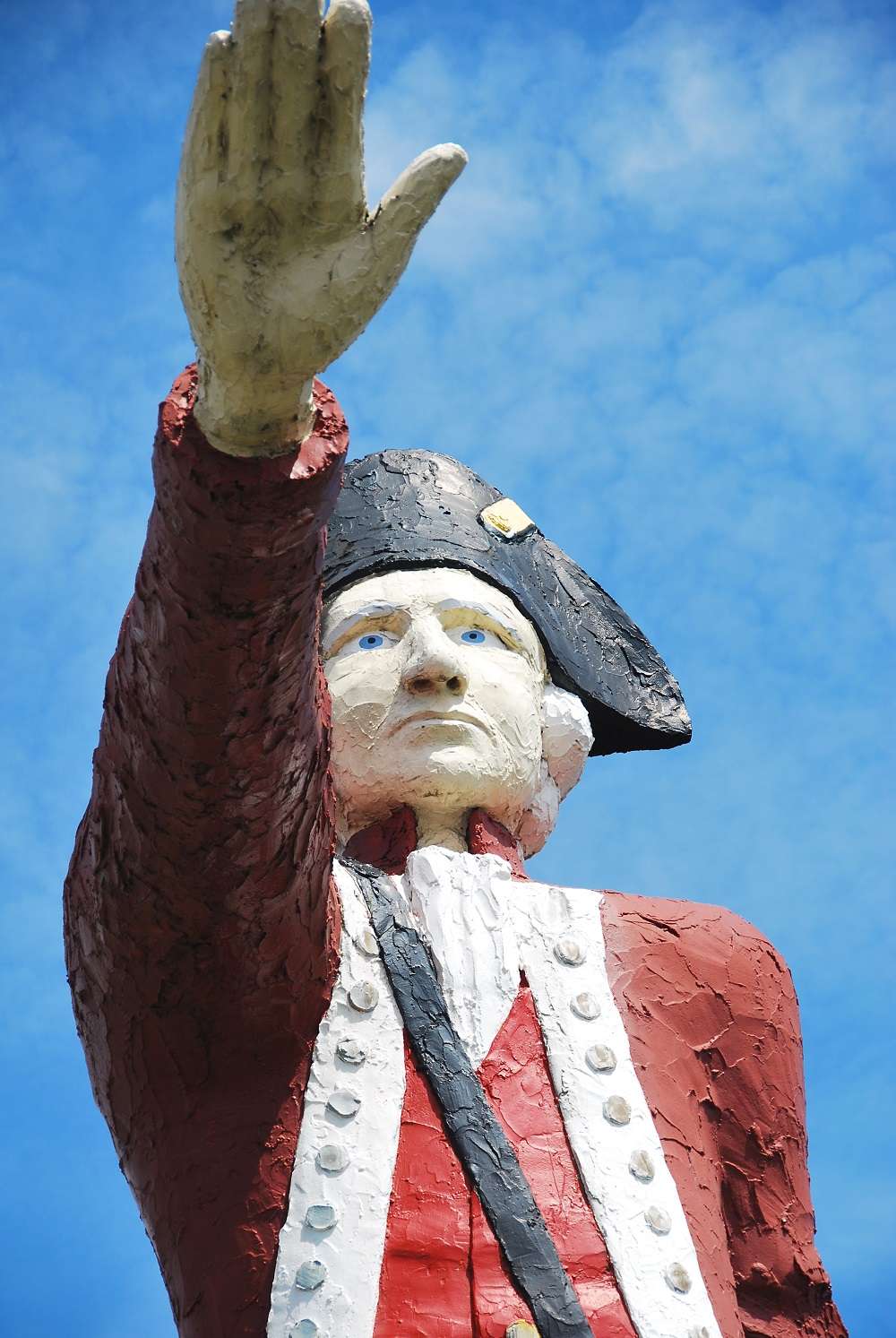 Legend has it that when plans were submitted to council, the dimensions where meant to be approved in imperial feet, not metric metres. Once it got the big tick of approval, there was no going back and the big Captain James Cook is now a permanent feature of the Cairns skyline.
The Big Captain Cook has had a number of lives – it's been used to advertise everything from the previously mentioned motel to a car rental company.
He's had a few paint jobs over the years, but he's still standing around and hasn't fallen down!
Anyway, these days, the Big Captain Cook is a like a billboard for a local bar, but he's still standing and pointing his arm somewhere towards the sea!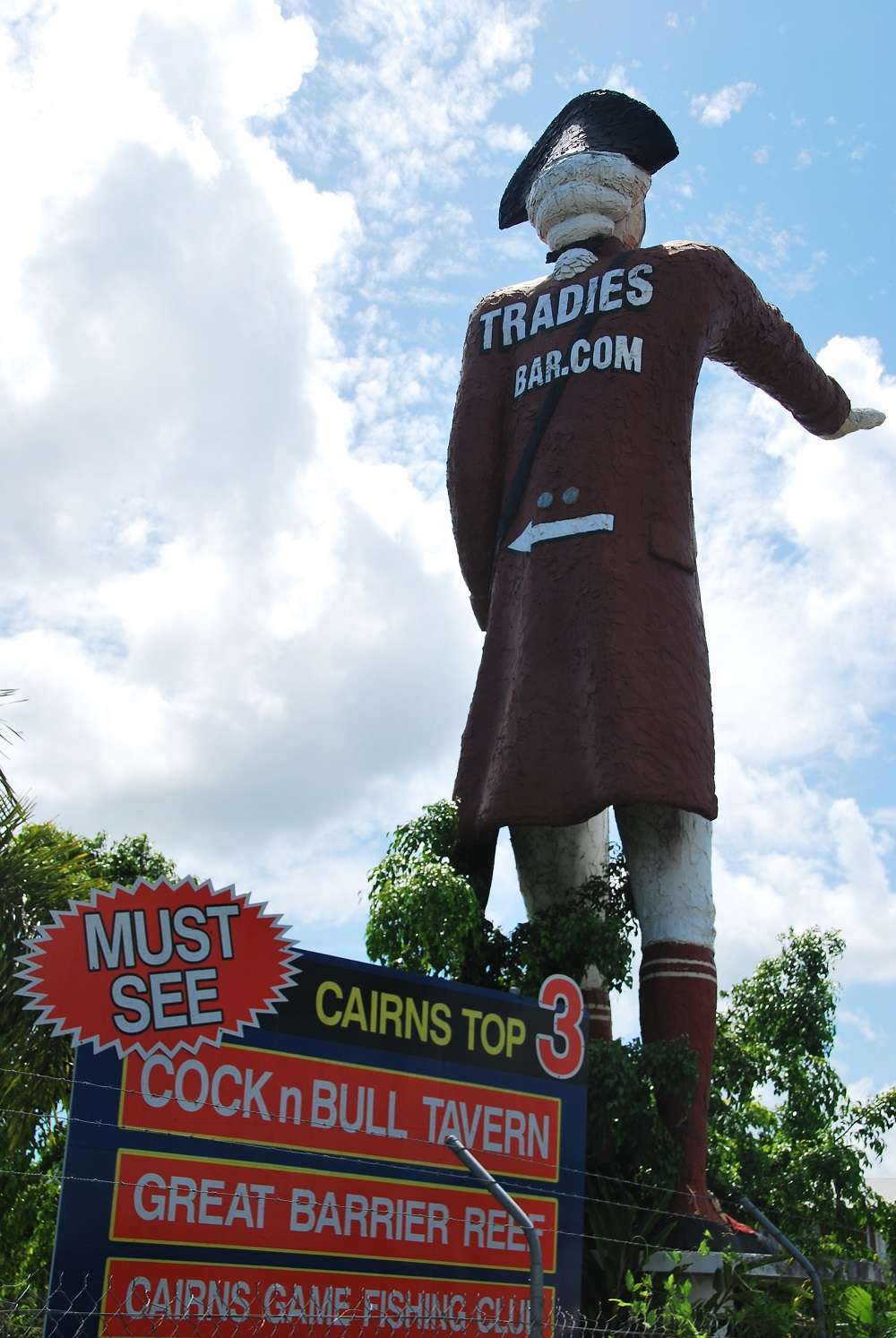 So add this to your list of Big Things in Australia, like the big tennis racquet, and giant elephant seals!