Today I have an article from Max about the weird things to do in Peru.
That's apart from drinking frog juice, eating guinea pig, and of course, Macchu Picchu nicknames!
Here it is!
Crazy Beautiful: the light and strange sides of things to do in Peru!
Peru is a beautiful country full of culture and history. In that history, different cultures collided and what we have left is the hybrid of them all.
In what we in the north call the summer, they Peruvians have a festival called Inti Raymi Inca Sun Festival (pictured above) that is held annually on June 24 in Saksaywaman (Sacsayhuaman). Venerating the sun god, the festival was banned in 1572 by Viceroy Francisco de Toledo and was not resurrected until 1944.
Now, each year it takes place to celebrate the ancient Incan culture.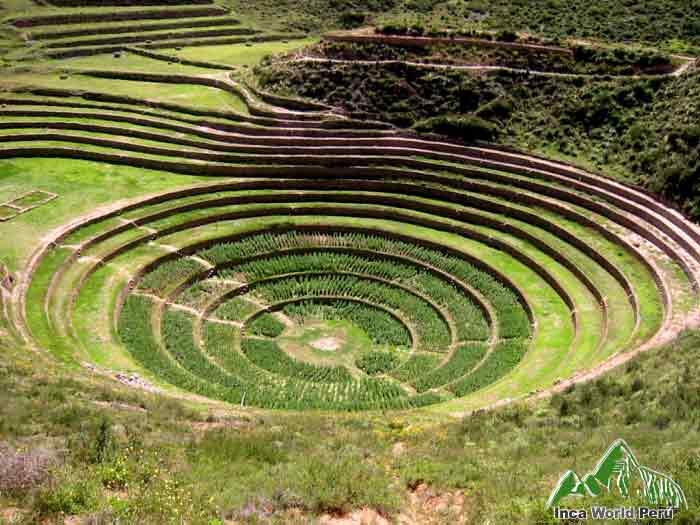 Another part of the ancient Incan culture is their terrace farming. We know some about it today, but this strange style of farming turned mountain sides into agricultural marvels. They were forced to largely abandon these ways by the Spanish during the colonial period.
Modern day Peruvian farmers are once again using terraces to grow a variety of crops including coffee. Groups like the CAC La Florida help coffee farmers in many ways and collectively help make their coffee some of the best in the world.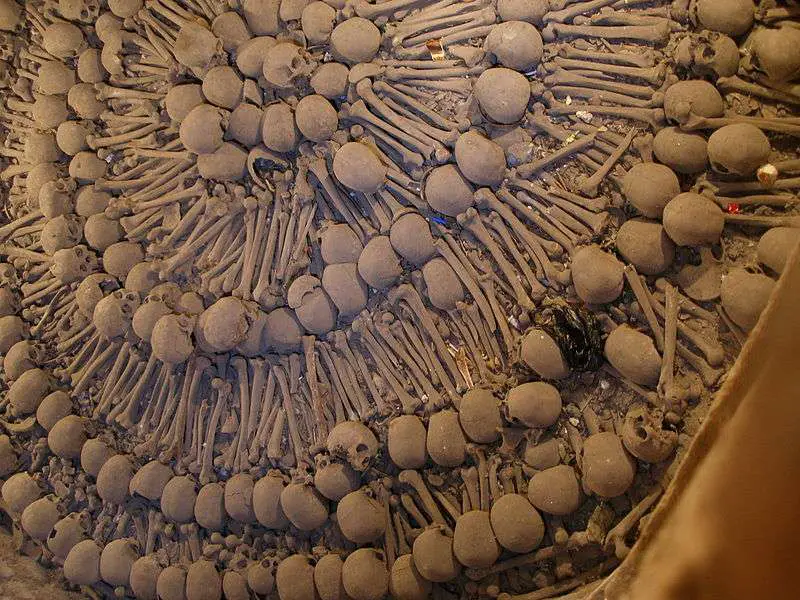 That was the light side, now for the strange side. In the Catacumbas de San Francisco, there is a room literally filled with bones…….that are creepily arranged might I add. These catacombs were in use up until 1808 and were not discovered until 1943. It is said that the bones of between 25,000 to 30,000 people are interred here and the monks arranged the remains according to bone type.
Not weird at all. 🙂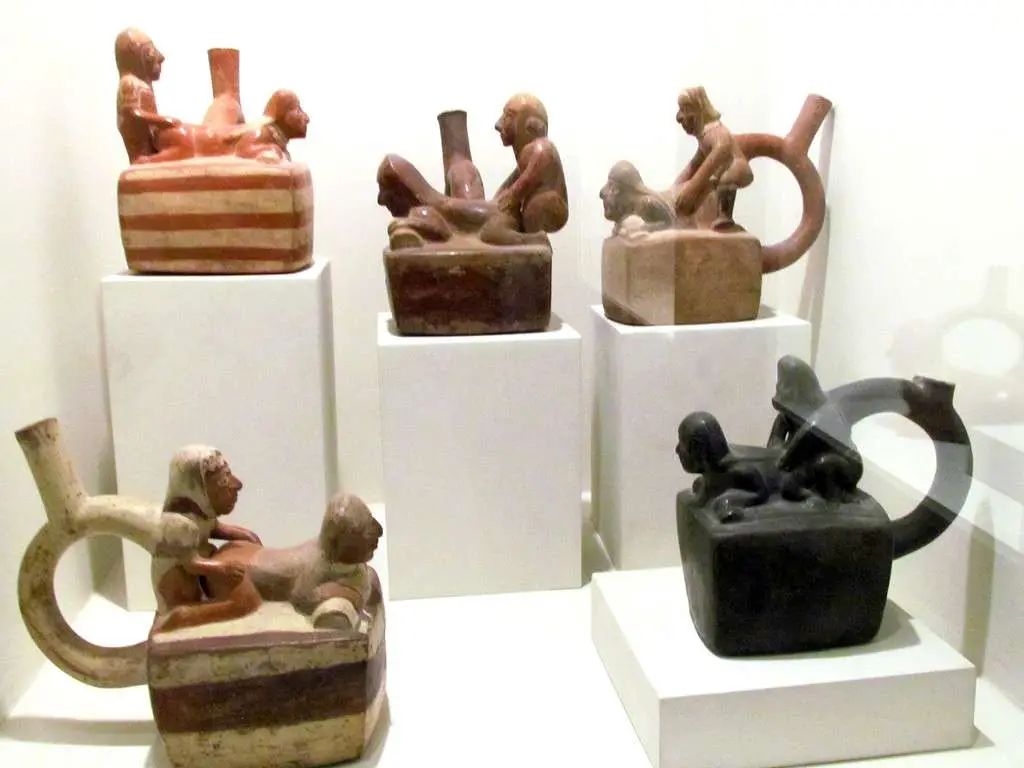 The Larco Museum is one of the finest in the country, housing over 4000 years of Peruvian history and built over the remains of a 7th century pre-Columbian pyramid. Inside this massive array of artifacts, lies a large exhibit with a sizable collection of pre-Columbian erotic pottery.
Yeah. Erotic pottery. The image above is but a taste of what the collection has to offer and some of the pieces are rather……accurate?
Anyway, if you want to see the strange side of things to do Peru, you cannot miss out on this! Alongside learning some Spanish Curse Words!
If you're planning a trip soon, check out my best travel insurance tips, and get a quote on some Backpacker Travel Insurance.