Camping Sites In Australia – Not A Port-a-loo In Sight!
Recently, Queensland Holidays sent me on a rather cool junket to road test the very new Alure at Stanthorpe, which is located about 3 hours drive inland from Brisbane in Australia – probably one of the flashest Camping Sites in Australia.
Alure Stanthorpe is a form of Glamping: short for 'Glamour Camping' which is like having a 5 star room placed inside a tent. I had tried Glamping before in Northern New South Wales and enjoyed the balance between the wide open spaces and creature comforts. I've come across Glamping extensively in Africa before, as it's a popular option for those who want to see wildlife, but don't want to dig their own toilet!
However, Alure is something else! It's Glamping on Steroids! A Camping Site in Australia with a difference! This is where I stayed – 55 square metres of tent! That's almost as big as my house!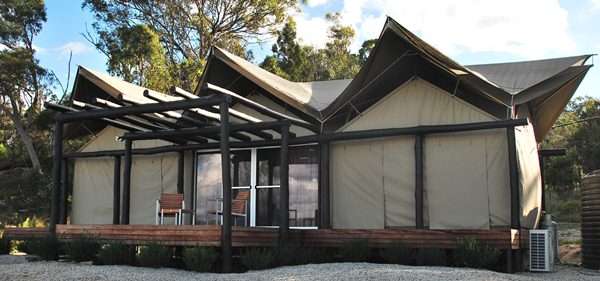 Camping Sites – An Australian Alternative
Let me explain!
If you are wondering what the hell I'm talking about, here are some of the facilities inside the tent that are available. And this is no joke!
I didn't take these shots in the flashest hotel in Manhattan. This is a tent in the middle of the Australian bush, which is luxury accommodation with a difference.
First of all, why not prepare a tasty dish in the kitchen? There's a fridge there to keep everything cold, plus a dishwasher so you don't have to clean up for too long!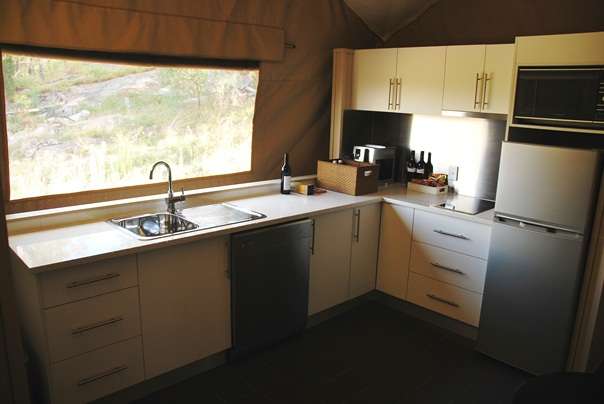 Or if you're feeling a bit tired – how about lounging around on a king size 4 posted bed, watching your favourite program on a flat screen TV? And yes, there is a barbecue outside on the deck to cook up a feast!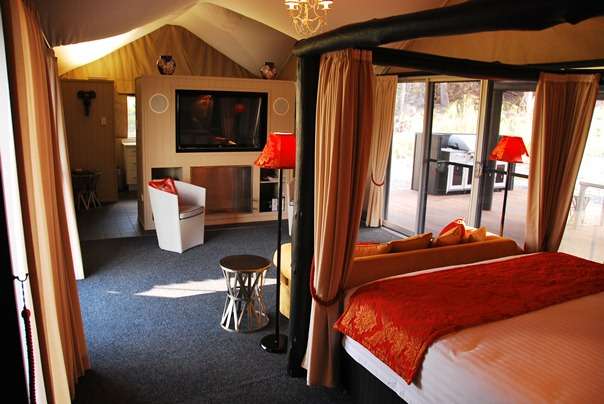 And if you're sweaty from roughing it, take a shower in the ensuite bathroom!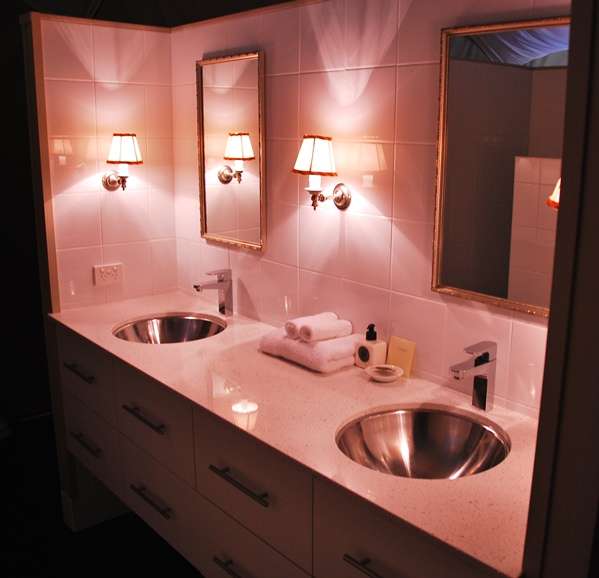 Or if you don't want to do that, maybe have a dip in the hot tub?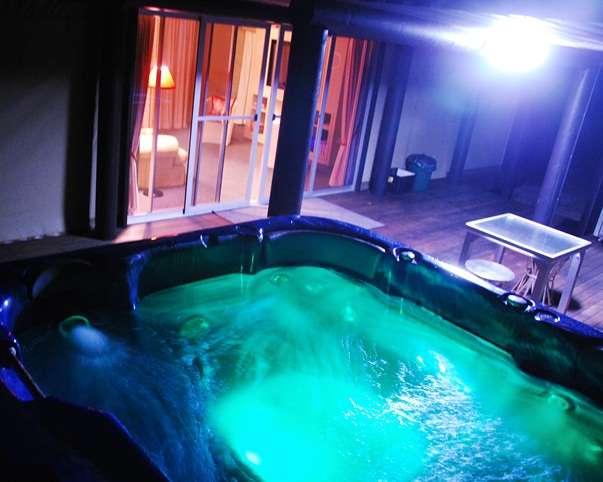 If you have the money the spare, it's worth trying out! The tent is licensed for two people, so it's targeting the couples market they may wish to explore the surrounding wine and agricultural region.
After spending a night here, I didn't want to leave! Or maybe I wrote this post from Alure..
Anyway, here is an interview with Marion who runs Alure, plus a rather shonky walk through demonstration by myself!
Nice!
How To Get There?
Well, you could go there via the town of Warwick via the Cunningham Highway, which is a nice drive. But a longer (but really scenic) way to get there is via the nearby Scenic Rim, via the town of Boonah and stopping by the Spring Creek Mountain Cafe for lunch.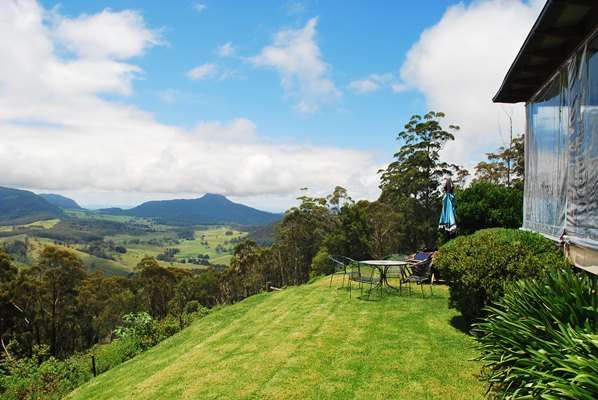 The Lamb Tagine was pretty tasty! And you can stop at the Queen Mary Falls on the way.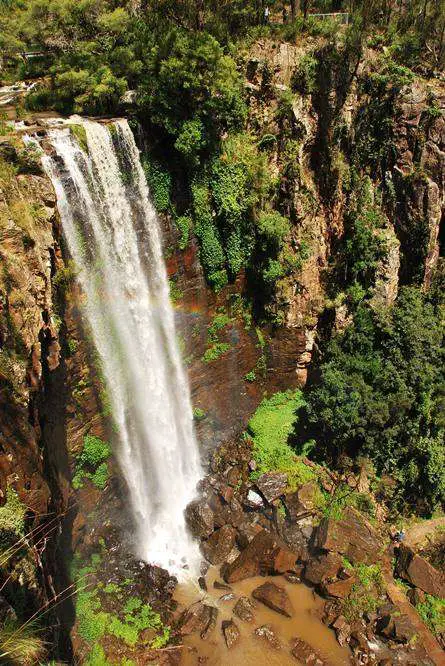 More Camping Sites in Oz Stuff
For more 'Camping Sites in Australia' information ;P, check out more at Alure Stanthorpe.
Disclaimer Yes, Queensland Holidays provided this for me, but all opinions are my own.