Japanese Vending Machines – Dispense Almost Anything!
One thing that I spotted my my G Adventures trip were the abundance of Vending Machines in Japan that one could buy almost anything from. And I mean almost anything!
And it's not just junk food either, like this big line up of Vending Machines which are a common sight on any Tokyo street or lane. That's right, if you can buy something in a normal shop, you can probably obtain the same goods in a vending machine after hours!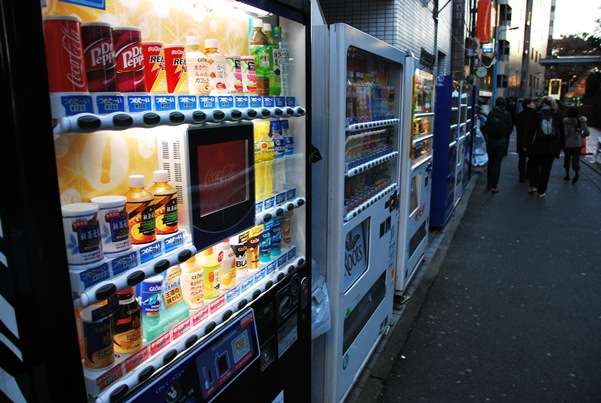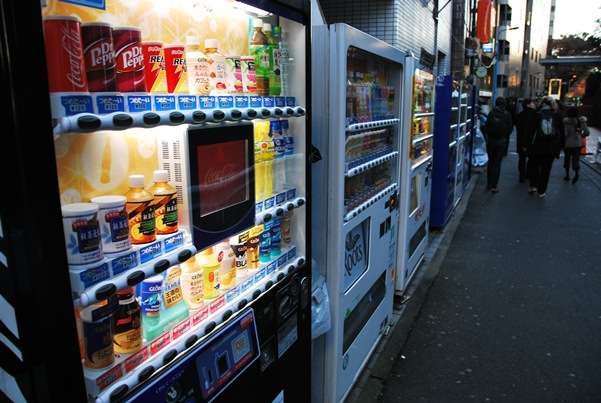 Kinds of Vending Machines in Japan
There are all sorts of Vending Machines. For example, how about a bowl of cooked noodles from the Noodle Vending Machine if you're feeling a bit hungry at the train station.
Look how many kinds of noodles you can choose from! Insane!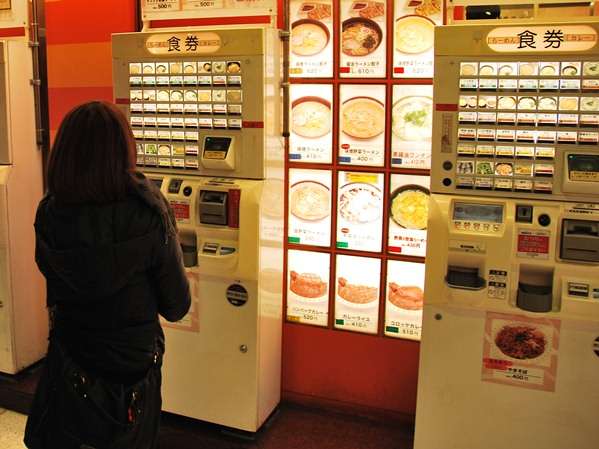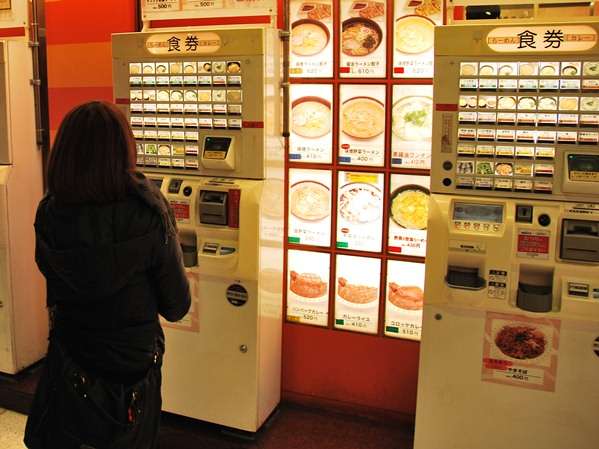 But this is my personal favourite – the beer vending machine!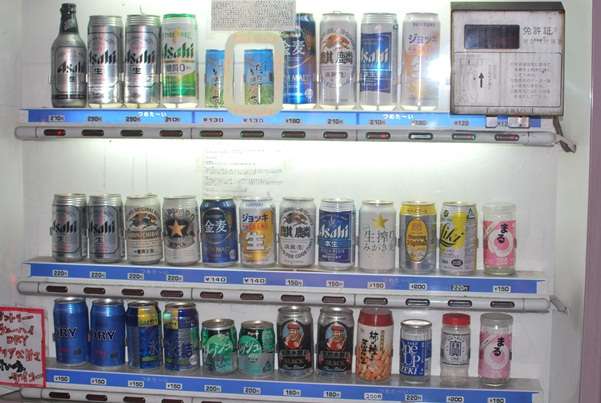 That's right, there are vending machines in the street that can dispense beer at any time that you want.
So if you want beer for breakfast – just walk down the road and slot in a few yen, and you've got your carbohydrate intake for the day. Or if you wake up in the middle of the night, why not pop out for a quick drink?
Now imagine if Beer Vending Machines were present in Western (that is, binge drinking!) countries. Everyone would be rat arsed in the street every day! The Gross Domestic Product would be halved immediately as soon as one of these beer vending machines was installed!
But I never saw anyone staggering in the street in Japan. There's obviously some cultural thing going on that prevents this disorderly thing going on.
It was a real novelty for me to buy a beer can from a vending machine, open it, and walk down the street without being arrested!
More Vending Machine Stuff
For more stuff on Vending Machines, check out the Koolatron CVF18 10-Can-Capacity Vending Fridge