This photo was taken cycling down 'The World's Most Dangerous Road', from La Paz to Coroico in Bolivia in 2007.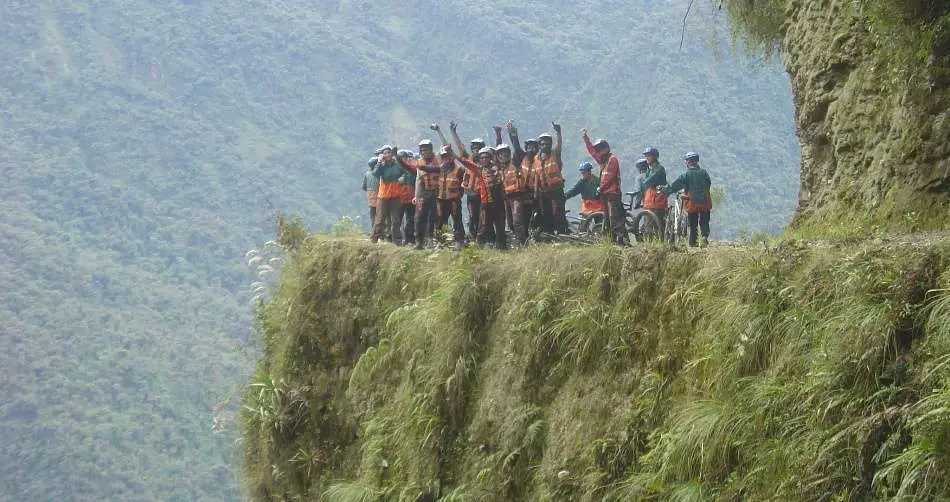 This 'Road of Death' claimed an average of 20 vehicles each year until a new highway opened in 2007 (the below photograph is an obvious example) – in fact, the locals were so pissed off with the old road, that they used the new road even during the construction period!
Just remember, this is a two lane highway – but it's barely wide enough for one car width in some places!
The World's Most Dangerous Road = Carnage!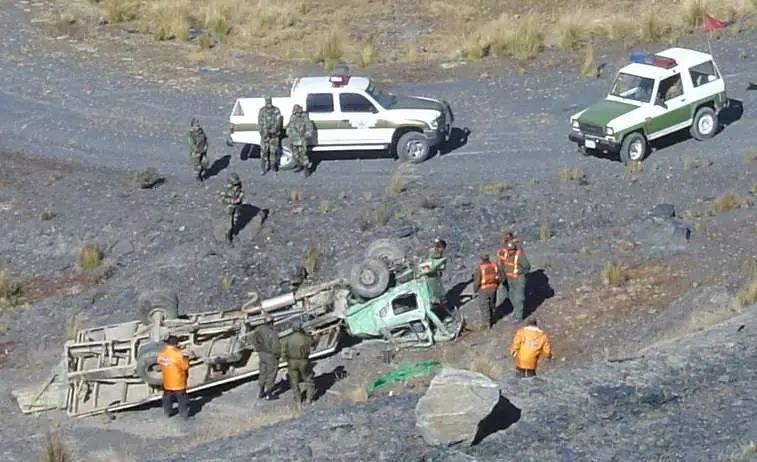 The drop over the edge is 'only' 600 metres.  Only tourists are silly enough to use this road now via mountain bike trips.  In fact, about 10 people have lost their lives mountain biking down this magnificent part of Bolivia.
The trip is about 70 kilomtres and starts at 4000 metres above sea level (sometimes in the snow), and finishes at 1500 metres above sea level – in tropical forest. It takes about 6 to 7 hours cycling downhill.  The hardest part is a 3 kilometre uphill pedal at 3500 metres – which almost burst my lungs.
Some masochistic people have cycled up The World's Most Dangerous Road – and this takes about 12 hours.
The photos below explain everything!
You have to cycle The World's Most Dangerous Road!
Believe me, it's worth risking your life to ride this fantastic track!  I was on a high for days after cycling down – in fact, I wanted to go again!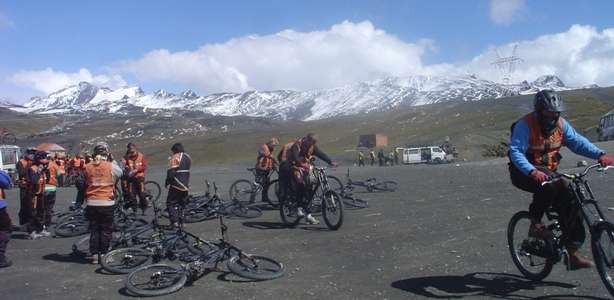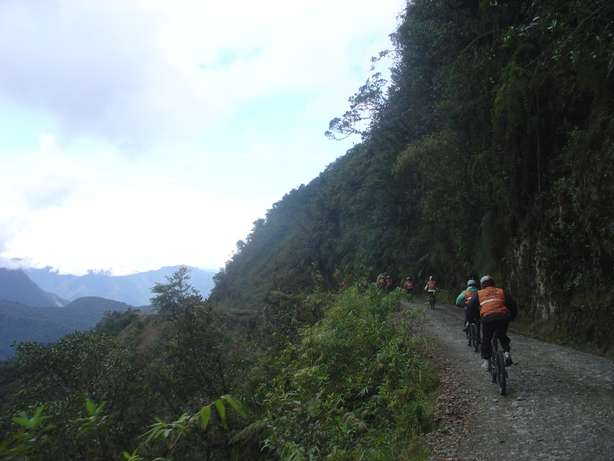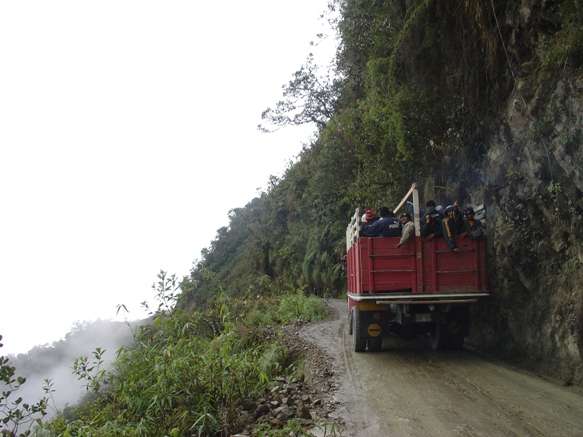 I've got a bit of video footage from the day. Note that there is a big drop on the other side of the road if you lose your grip!
Just to give  bit more of perspective, check out this video of a truck reversing. It's crazy!
Other things to do in Bolivia besides cycling down The World's Most Dangerous Road – check out the party during the Day Of The Dead, Salar Uyuni and San Pedro Prison.
You can also check out Survival Driving: Staying Alive on the World's Most Dangerous Roads and Danger-Heavy Goods: Driving the Toughest, Most Dangerous Roads in the World.