Fire Walking on Hell!
Fire Walking is something you can check out while you are in the Pacific Harbour region of Fiji (the southern part of the main island, Viti Levu). And this is really an amazing site that you really have to see with your own eyes and feel with your face!
The Arts Village there has daily performances of Fire Walking 4 times a week.
Fire Walking originated in the village of Navakaisese on Beqa Island and is known as 'vilavilairevo', which is literally translated into English as 'jumping into the oven' (check out this old Fire Walking Photo).
Fire Walking was traditionally practiced on special occasions, and preparations used to last for weeks.  The right firewood, stones and costumes needed to be selected for the ceremony to create the right conditions for having a nice stroll on some really hot rocks.
Anyway, a fire is lit in the morning to heat up the rocks for an afternoon performance.
As part of the ceremony, the chief walks around the fire to inspect it – probably making sure it's hot enough!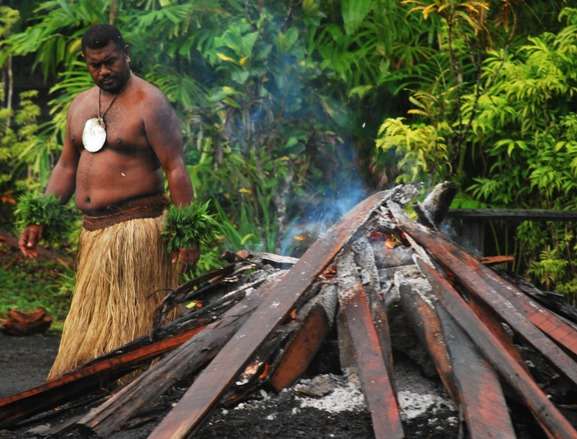 The firewood is then removed from the now White Hot Rocks.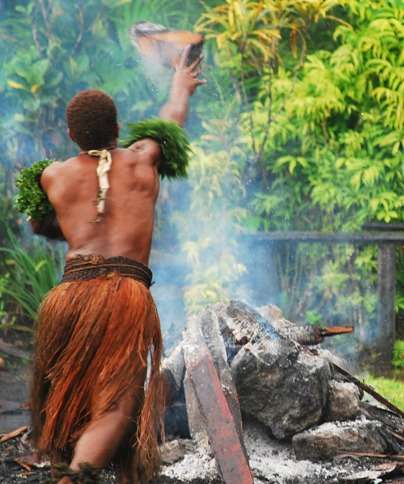 The rocks are then spread out by using a large vine.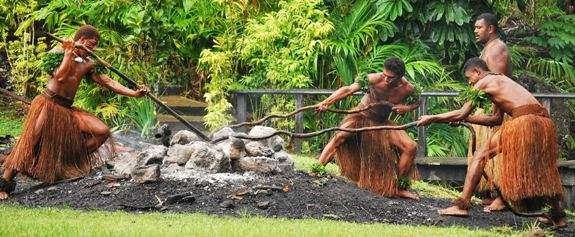 And then the Fire Walking begins!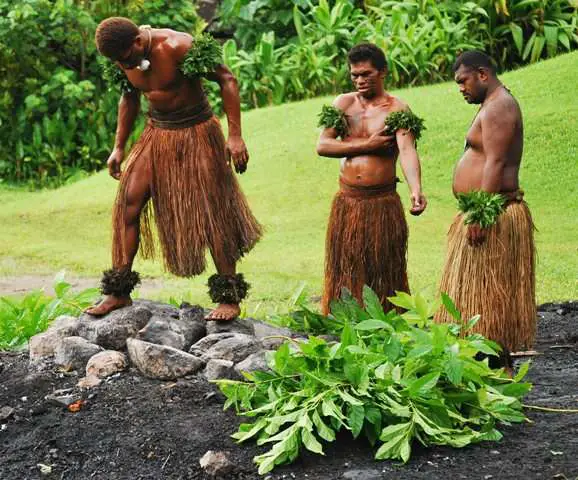 These aren't white coloured rocks – they are White Hot Rocks!  I stayed on the bridge to the right of these shots – and saw the shimmer and felt the heat.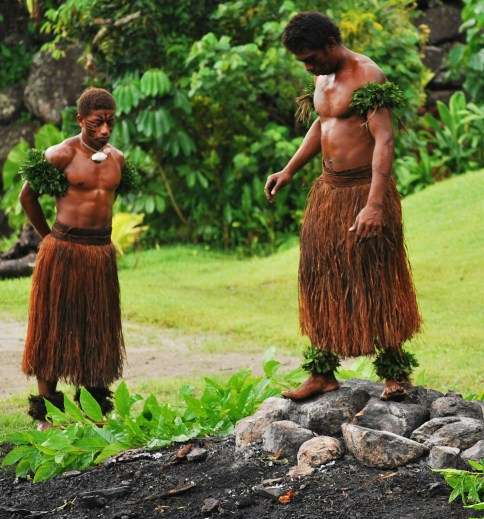 Fire Walking Video
It's not as if these guys skip over the rocks.  They stay on there for a number of seconds.
Check the video out!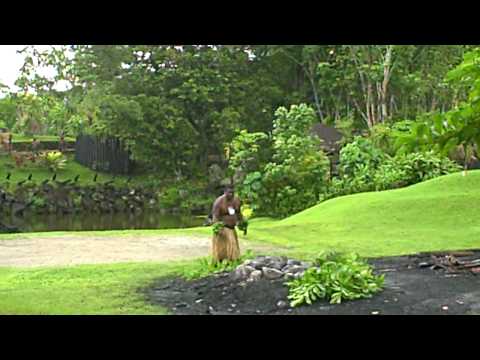 More Fire Walking Stuff
I'm glad I don't have their job, walking over White Hot Rocks 4 times a week!
I'm guessing they don't need any shoes anymore after performing loads of Fire Walking!
Thanks to the Arts Village and Tourism Fiji for providing this day out!
Other Silly Posts!